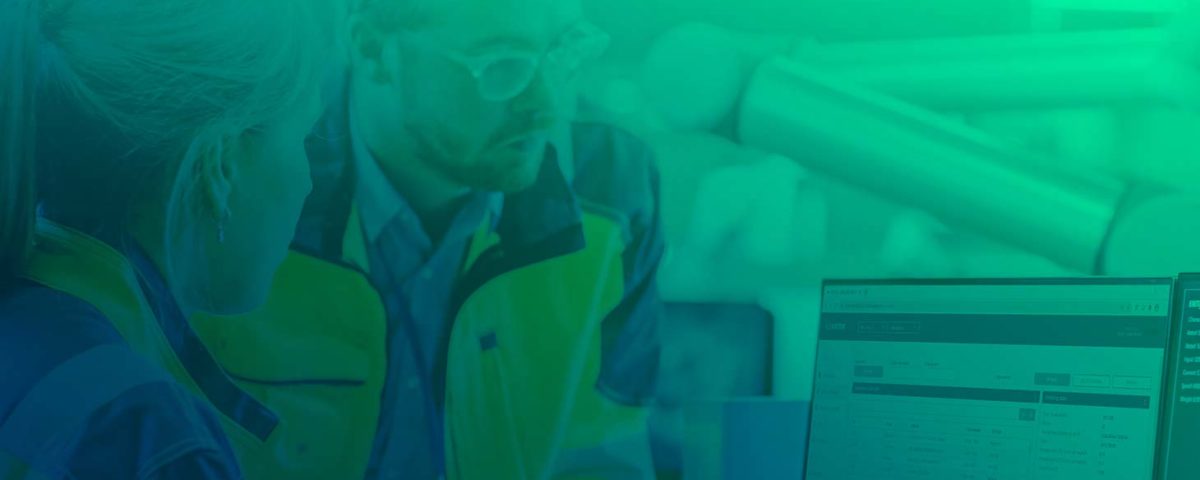 BLOG / SOLUTIONS · FIELD SERVICE RESOURCE PLANNING
HOW TO BEGIN FIELD SERVICE RESOURCE PLANNING
3 min. reading time

---
  20 June 2023  ·    James Alex Waldron

R esource planning plays a critical role in designing successful field service. It enables companies to make the efficient use of their resources, increase productivity, and significantly improve customer and field employee satisfaction. Organisations experiencing growth, such as adding dozens of field operatives over a few years, (or accepting new contracts or services) will become aware of their challenges fairly quickly.
Warning signs include:
Increasing office staff to support field functions
Too much time planning jobs with no chance to reorganise during the day
Too many jobs that you just can't fit in to postcode patches
WHAT IS FIELD RESOURCE PLANNING?
Resource planning is a strategic process for making optimal use of your company's available resources - such as employees, equipment, and time. It involves the precise forecasting of resource requirements, the strategic planning of resource deployment, and the continuous monitoring and refinement of efficiency.
In field services, resource planning has a special significance: This is a direct influence on how high efficiency and service quality can be designed. 'Good and balanced'
utilisation
is critical, not least for field operative retention.
WHAT ARE THE RESOURCES TO CONSIDER?
Resources are the diverse elements available to an organisation to achieve its goals. They can be divided into different categories:
Human resources: This includes employees both in the field and at head office. They contribute their skills, knowledge and experience to successfully complete tasks and projects. In the field, these are often technicians, surveryors, or welfare/care functions.
Physical resources: These are the goods that a company owns or uses. These include buildings, vehicles, equipment, and materials. In the field, these are often specialised tools, safety and access equipment, spare parts, and a fleet.
Time: Time is a critical resource in any business. It is limited and cannot be saved or reclaimed. In field service, effective use of time is critical to completing orders on time and ensuring customer satisfaction.
Financial resources: This refers to the financial resources that a company has at its disposal. Used for salary payments, purchasing equipment, financing training, outsourcing to subcontractors (where appropriate) and other expenses.
Information resources: This is the available data and information of a company. It can be used for decision making, process improvement, and performance monitoring. In the field, this can be customer data, order details, performance/compliance reports, and other relevant information.
Effective planning and use of these resources is critical to a company's success in field operations.
"50% time saving in scheduling: That makes a difference"
WHERE DOES RESOURCE PLANNING FIT IN?
Effective resource planning provides a variety of benefits to productive service and long-term field operations. On the one hand, it enables better control over resources:

By forecasting resource requirements and strategically planning resource deployment, companies ensure that they have the appropriate resources at the right time. This avoids bottlenecks and increases efficiency.

On the other hand, resource planning helps to ensure customer satisfaction through outcomes such as an improved first-time fix and a faster time to respond. By targeting the right resources in the right places at the right time, you can meet your service level agreements (SLAs) and ensure consistent, high-quality service (KPIs).

In addition, resource planning can contribute to reduced costs. By optimising the planning and use of your resources, you reduce waste and lower operating costs, such as fuel and down time.


THE CHALLENGES IN RESOURCE PLANNING
Your organisation is moving to digitised resource planning. What are the entry barriers? It is often challenging for organisations to arrive at their project requirements:
Predicting resource needs: This can be particularly difficult in field services, where demand often depends on external factors such as customer demand and seasonal fluctuations.
Planning the use of resources: This requires a thorough knowledge of available resources and their capabilities, as well as thorough overall workforce planning across shifts to ensure that the right resources are in the right place at the right time.
The lack of resources: Your starting point may be resources becoming particularly limited - especially in times of a shortage of skilled operatives. The task in resource planning is therefore often to spin a complete service out of a small pool.
Elaborate planning processes: Planning field services is time-consuming in itself. If, on top of that, intransparent, manual processes and unsuitable tools like Excel, Outlook and paper are relied upon, it becomes a time trap.
BUSINESS SOFTWARE: THE BUYING PROCESS TODAY
Procuring business software is a complex undertaking. In the past, it was mainly the responsibility of IT, but today things are different. Many minds are involved in the decision. Read here what characterises today's enterprise software buying process and how to choose the right software.
Read the post ›
BEGIN YOUR FIELD RESOURCE PLANNING JOURNEY
Despite these challenges, there are a number of strategies that companies can use to effectively implement field resource planning. One of these is the choice of specialist consulting services to assist with your
business case
, and of course, technology to respect your unique workflows.
Companies often use project management tools for resource planning. In field service however,
scheduling resources in to dynamic tours
is the more suitable choice. This enables you to harmonise the scheduling of employees, materials, tools, and routes. A dynamic planning software like
FLS VISITOUR
allows companies to design and optimise resource planning for field operations and respond to in-day changes at any time (see
real-time optimisation
).
Another approach to achieving effective resource planning is to implement
digitised workflows and processes
. Standardised planning ensures all team members operate towards the same expectations and goals.
In addition, it is important that you give employees the tools to create a culture of
continuous improvement
. This means regularly reviewing your resource planning and reviewing ways to optimise it. This can be done, for example, through regular reviews, feedback rounds and best practice training from
external sources
.