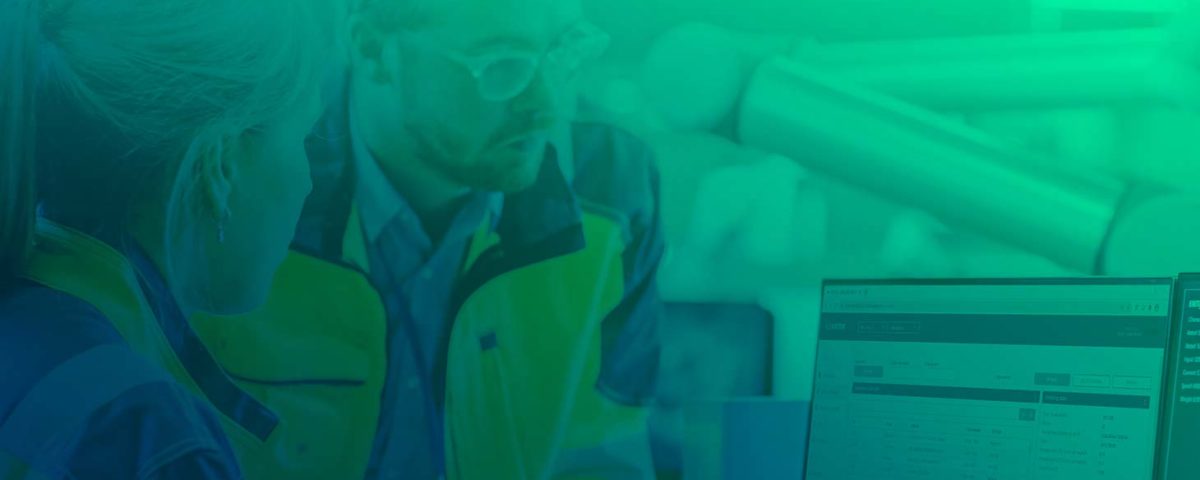 BLOG / SOLUTIONS · FIELD SERVICE WORK ORDERS
WORK ORDER PLANNING: FIELD SERVICE EFFICIENCY IS CUSTOMER SERVICE
3 min. reading time

---
 05 October 2022  ·     Jeremy Squire

G enerating the 'best' customer appointments, scheduling the correct skilled employees, organising field service tours sensibly - work order planning and customer service is a constant puzzle. Leading software solutions simplify tasks, create transparency, and build efficiency and productivity.
Service managers face the same challenge of scheduling and accounting for a level of 'unknown' work orders every day. They receive tickets for repairs and maintenance requests from a contact centre/helpdesk and must provide suitable technicians/operatives and materials as quickly as possible. In addition, they must minimise travel times and idle time and use all available resources as efficiently as possible.
WHAT DOES EFFICIENT WORK ORDER PLANNING LOOK LIKE FOR CUSTOMER SERVICE?
Only if all these points succeed can your field service expect to provide a reliable, consistently-good customer service. This is characterised by the following points:
Short turnaround times between appointment request, appointment confirmation, and order execution
Consideration of customer requirements and restrictions in scheduling
Prioritisation of individual appointments according to urgency/SLA
Low rate of absenteeism and high success rate of work orders thanks to suitably skilled and equipped employees - equally trained in customer field service
High efficiency through short travel routes and as many assignments per field worker as possible whilst maintaining quality
TOO MANY TOOLS COMPLICATE OPERATIONAL FIELD PLANNING
To achieve this, many companies juggle a variety of different tools in their field work order planning:
The orders
are recorded via the contact centre/helpdesk and forwarded to the service department by e-mail or internal order.
Availability data
of the service employees comes from the HR software or their own calendar. Appointments are coordinated manually with the clients.
Route planning
dispatchers or service staff use simple maps or free route planners such as Google Maps/Waze.
Internal communication
is carried out via telephone, e-mail or messenger and the visit orders or appointments for customer servicing are coordinated via a common calendar/Outlook.
This is not only exhausting, but often creates additional work. Each appointment must be created and reconciled several times in different systems and there is little transparency in job planning. This type of system is prone to errors and requires an enormous amount of work to function efficiently.
HOW FIELD ORDER PLANNING AND CUSTOMER SERVICE BECOMES EASIER
Digitisation offers a great opportunity for order planning in customer service:
Instead of transferring the old processes one-to-one into digital workflows, with the right software you can bundle all important information and data in one place and into one programme. This makes your customer service efforts much easier:
Direct integration of interactive communication tools
Automatic connection and synchronisation with other departments and programmes
Optimised deployment and route/tour planning according to the desired 'cost' parameters
Cost savings through minimised planning effort and more efficient shifts
Lower error rate and fewer erroneous visits thanks to smart planning
SOFTWARE FOR SCHEDULING AND ROUTE PLANNING IMPROVES CUSTOMER SERVICE
Specialist software solutions for scheduling and route planning ensure more efficient, easier, and faster work order planning in customer service.
They manage and account for all the restrictions of visit orders and consistently calculate the optimised assignments and tours.
This benefits not only your dispatchers, but also your field staff. Especially in combination with a
field service app
, a route planning software tailored to your needs unfolds its full potential:
Streamlined communication with the head office
Schedule in real time, for continuous live optimisation
Digital workflows facilitate documentation and order processing
Shorter journeys save time and money
More time for the actual work with the customer
Less overtime/home on time
Efficient work increases satisfaction and loyalty
ADVANTAGES OF EFFECTIVE FIELD ORDER PLANNING FOR YOUR CUSTOMERS
In the end, it is the job of customer services to ensure the buyers of your products and
services
are happy. Whether or not this succeeds depends largely on the performance of your employees in the field. Coherent customer service order planning can make a decisive contribution to this:
You achieve a high degree of adherence to schedules and bindingness of appointment information and appointments. A good planning tool allows for a quick response in case of emergencies and cancellations. Customers receive updates and notifications about field service arrival times (ETA). The success rate of service calls is high (high first-time-fix rate).
POWERFUL SOFTWARE FOR ORDER PLANNING IN CUSTOMER SERVICE
With FLS VISITOUR, FLS offers you a powerful software solution for efficient order planning to boost customer service scores.
A proprietary
intelligent algorithm
behind the scenes calculates the best possible deployment of your field service engineers and your service fleet in real time. Specify the key data based on your unique parameters - then let the software takes care of the rest of the order planning. You save an enormous amount of time in scheduling and will make use of a
never-before-seen transparency (the actual 'why' a decision was calculated - data you can use)
.
At the same time, FLS VISITOUR offers numerous extras that make it easier for your dispatchers and service managers as well as your customers to work together for the best outcome:
Automatic optimisation of all routes and appointments in real time
Immediate adjustment in case of emergencies and changes at short notice
Data management: all employees, objects, customers and work order types at a glance
Communication and data exchange with field staff and customers
AI-supported predictions on the expected duration of appointments
Flexible connection to ERP and CRM solutions
Highest security standards to protect sensitive company and customer data
FLS VISITOUR, FLS MOBILE, AND FLS PORTAL - THREE TOOLS WORKING TOGETHER TO PERFECT CUSTOMER SERVICE
Field work order planning with FLS VISITOUR becomes even better and more powerful in combination with our complementary software solutions. The
FLS MOBILE
field service app connects your field-based customer service with head office operations at any time, and from anywhere. Your field technicians/operatives receive route and schedule updates in real time via their mobile device. At the same time, they use the tool for navigation and order processing on site. This is another valuable step towards digitalisation and paperless work order management.
With
FLS PORTAL
, you can offer your customers a self-service appointment portal available around the clock with a direct link into your scheduling engine. The appointment suggestions offered for each of your customers are already cost-optimised against your existing order planning. In the long term, this will enable you to handle your field customer servicing tours even more efficiently and cost-effectively.
WHEN IS SPECIALISED SOFTWARE FOR FIELD WORK ORDER PLANNING WORTHWHILE?
You only have around 40 employees in the field. You are wondering whether an appointment and route/tour planning software is worthwhile at all for you as a small company.
It is these limited customer-facing resources that are damaging loyalty, marketing opportunities, and ultimately growth. Optimised visit orders and their associated appointments can be the growth engine of efficient field service.
If your company is still at the beginning of digitalisation, and have fewer than 40 field resources, then our sister company mobileX offers a lean cloud solution: the
mobileX-ServicePlatform
. With it, service and maintenance processes can be digitalised and optimised in the blink of an eye - at manageable costs in a transparent subscription model and with just a few resources in customer service.
INCREASE THE EFFICIENCY OF YOUR FIELD WORK ORDER PLANNING
Whether you need regular appointments with a small number of employees or dynamic field work order scheduling and the coordination of many technicians/operatives - with a specialist solution you will increase the efficiency of your customer service. In this introduction we've approached some of the tools that FLS as experts for appointment and route planning in field service can assist you with. We will be happy to show you your optimisation potential and determine the right solution for you using your data.
To gain an understanding of tools to optimise the field experience for your workforce and customers
book a short discussion
or contact us at
info@fastleansmart.com
.
Read more:
5 actions to
improve Customer Experience
in Field Service
Scheduling: Key to a
Workforce Management Ecosystem
Route planning SaaS:
Your competitive advantage
Cost control:
Reactive maintenance with Field Service Management software