ROUTE PLANNING WITH FLS VISITOUR
---
INTELLIGENT REAL-TIME APPOINTMENT AND ROUTE SCHEDULING FOR FIELD STAFF
Faster deployments and lower costs with higher customer and employee satisfaction - Field Service Management only becomes a success through holistic and dynamic deployment planning.

Automated resource planning also enables you to react to unforeseen incidents and saves you expensive delays with unmatched transparency. FLS VISITOUR supports you in scheduling and route planning intelligently in real time, keeps an eye on all capacities and requirements and calculates the optimal use of your resources in your company.

WHAT IS YOUR

STAKEHOLDER PERSPECTIVE?
DISPATCHING


THE TOP FEATURES OF TOUR OPTIMISATION
IN REAL TIME WITH FLS VISITOUR


AUTOMATION
You choose the planning approach, from manual to fully automatic


PLANNING SECURITY
Staff and orders transparent at a glance


TOUR OPTIMISATION
Immediate optimisation of the entire route plan in case of changes


DATA MANAGEMENT
Comprehensive settings for staff, property, clients, and order types


DATA EXCHANGE
Permanent connection to your field service mobile equipment


COMMUNICATION
Multi-Channel-Communication with clients on web-based features


HIGHER RELIABILITY
Reduced false visit rate for higher customer adherence to delivery dates


COST SAVINGS
50% lower dispatching expenses


DATA PROTECTION
Strict adherence to your industry-specific guidelines (e.g. legal regulations, co-determination, compliance regulations, etc.)


KM- & CO2-BALANCE
Significant reduction in kilometres and CO2-compared to other planning methods
MORE PRECISE DISPATCHING IN THE AREAS
THAT MAKE THE DIFFERENCE
A schedule and route planning only makes sense if it is realistic. An essential technology component for this is planning on the basis of street-exact routes and house number-exact destination addresses - and NOT air lines and/or road junctions.
Our maps are based on raw data from the provider TomTom, which we refine with information that is important for realistic planning of service and sales units. The real-time route optimisation takes into account current traffic information such as traffic jams and road closures.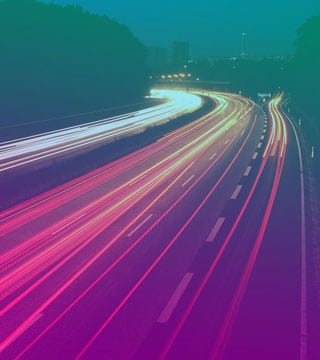 FEATURE
SPEED PROFILES
Improve your daily schedule thanks to daytime and street-dependent speed profiles.
FEATURE
REAL-TIME-TRACKING
Real-time tour planning through full integration into the FLS VISITOUR server
Precise prediction of arrival times via GPS position reporting
Planning accurate to street and house number
Cross-border route planning involving neighbouring countries
CUSTOMER SERVICE


LIGHTNING-FAST PLANNING IN REAL TIME FOR
INCREASED EMPLOYEE AND CUSTOMER SATISFACTION
Imagine that you are responsible for your customer service and software takes a lion's share of the work off you and your staff's hands. Sounds great, doesn't it?

FLS VISITOUR supports you with these advantages:



Real-time scheduling: The client receives a binding appointment immediately
Automatic cost-optimisation of appointments and routes for increased efficiency and significant savings
24/7 self-service for customers through the appointment web portal with intuitive operation
High first-time fix rate through precise allocation of the appropriate staff, equipment and necessary replacement parts
Information on field service arrival times through real-time ETA data from the mobile solution
Short, flexibly adjustable time slots with a clear relationship to cost
MANAGEMENT


MORE POWER FOR YOUR SERVICE PROCESSES THROUGH EFFECTIVE ANALYSES
AND TARGETED SIMULATIONS OF FUTURE SCENARIOS
Be one step ahead of your competitors. Analyse and control your service performance in a very agile way, make well-founded strategic decisions and use the control and strategy options in the simulation environment. Shape the future and your business model sustainably.



IT DEPARTMENT


EASY INTEGRATION INTO YOUR SYSTEM


SCALABILITY
From compact all-in-one solutions to centrally managed, highly available server clusters


CONSULTING
Comprehensive project support for a secure implementation and use of the software


INTEGRATION
Flexible connection to numerous ERP and CRM solutions via state-of-the-art interface technologies


PROVISION
Best practice procedure models and tools for smooth project planning, commissioning and productive operation


DATA SECURITY
Protection of sensitive client and staff data by means of security-oriented system architecture, encryption and comprehensive roles and rights management
AVOIDABLE ERRORS
The 10 most common mistakes when choosing Field Service Management software for your business
---