BLOG / RESEARCH · FSM MARKET
SUSTAINABLE GROWTH: HOW WILL THE FSM MARKET DEVELOP OVER THE NEXT 5 YEARS?
3 min. reading time

---
  03 November 2021  ·     James Alex Waldron

D igital solutions for Field Service Management (FSM) continue to be in high demand. It's no secret that field service companies will rely even more on their software infrastructure in the future. In our continuing trend report series, join us for a quick look at how the FSM market is developing and where this technology is heading.
The FSM market continues to grow and throughout the various recent lockdowns, many organisations learned for the first time that excellent on-site service at the customer's premises is a must. There were other lessons learned however, including how unsupported organisation of field service can quickly become chaotic, especially when the customer estate is large and varied. Cancellations grew, and supply chains faced historic disruptions. Overstretched and overworked resources lead more companies toward field service management software.
Field service management software (FSM software) automates processes, increases speed, use of data, and creates lean processes through paperless practices. It minimises errors with all teams accessing a single source of truth. Communication is improved and software specialised in FSM optimises scheduling and route planning—far beyond human capabilties and filling 'white space'.
THE FSM MARKET FOR THE NEXT FIVE YEARS
What is the forecast for the FSM market? Market observers assume that most service companies will complete their move to FSM software by 2025. Consultancy firms promote FSM to make processes more efficient, but word-of-mouth between users and success stories prove FSM has the ability to optimise workflows even further through the value chain. The FSM market will continue to grow as it develops further features aligned to a
field service ecosystem
.
The analysts at
Marketsandmarkets.com
put the current value of the FSM market at $3.2 billion. They expect strong growth over the next five years: to $5.7 billion in 2026.
Other research experts
estimate the potential to be even higher, in some cases forecasting an increase of up to $7.1 billion.
UK AND GERMANY ARE KEY FSM MARKETS
The positive trend does not only apply to the emerging markets in Asia. Market researchers
Technavio
expect the European region to provide about one third of the growth (31%). They count Germany and the United Kingdom among the main markets.
KEY MARKETS FOR FIELD SERVICE MANAGEMENT
USA
China
Japan
Germany
United Kingdom
DIRECTION OF TRAVEL FOR THE FSM MARKET
The unstoppable force of mobility and devices. Again, against the backdrop of the pandemic, it became increasingly obvious that digital FSM solutions lose their value when the clarity of live shift data is missing. The growing wish amongst customers to increase the speed of implementation requires a workforce that is willing to join the digital transformation. The answer lies in FSM
apps
, paired with the pre-rollout and training benefits highlighted in a data-driven
scheduling test
. As mobility improves, such as increased head office integration (field payments), IoT, and even 5G itself, the number of devices (and who needs them) will continue to increase.
Climate change and the race to net zero has once again sharpened companies' focus on the issue of sustainability. Without dynamic route planning, fuel, emmission reduction, and a very high first-time-fix is simply out of reach.
The next five years will make much more use of collected data (customer feedback, asset data). The trend of pushing past dashboards and into true
predictive analytics solutions
will become further democratised (cheaper and easier to access).
AVOIDABLE ERRORS
The 10 most common mistakes when choosing Field Service Management software for your business
---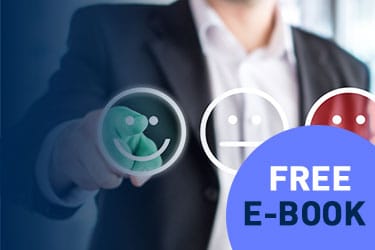 CLOUD REPLACES ON-PREMISE
Mirroring other software sectors, this is the trend of moving from on-premise solutions to 100% cloud/
Software-as-a-Service (SaaS)
. Market research and purchasing behaviour indicate the demand for FSM cloud solutions will continue to increase significantly. The
advantages are clear
: these solutions remove pressure from IT departments, enable lower costs and faster speeds, make updates and maintenance seamless, and can be used anywhere via the browser.
TAKEAWAYS
The positive developments in the FSM market and its widening recognition continue as companies of all shapes and sizes seek ways to decentralise their offer, and are more amenable to satellite locations. In the online review and ratings-lead economy, further improvements to customer service and field service experimentation is forged through the opportunities offered by digitalisation and automation. As companies grow, the possibilities via testing and roll-out of incremental optimisation are endless.