BLOG / SOLUTIONS · FIELD SERVICE SAFETY
FIELD FORCE SECURITY WITH FIELD SERVICE SAFETY SOFTWARE
4 min. reading time

---
  24 August 2021  ·     James Alex Waldron

A business training its field employees to safely perform maintenance, engineering, or home healthcare (or even merchandising and sales calls) might be satisfied with 'the right tool for the right job'. Safety training can extend from manual handling right through to hygiene and electrical. Regulated industries require certification, and in these cases the cost of hiring and promotion can add to financial pressures between Human Resources and Customer Operations.
A portion of head-office responsibility, however, remains missing when businesses fail to recognise that field service management software can align digital tools with a live overview of employee safety. Head office scheduling and dispatch teams can track and manage field activities live, thus meeting or exceeding industry safety practices. In this post we'll look at three ways software can promote field safety and cut security risks for employees far away from the dispatch desk.
RISK 1
---
AN UN-ROADWORTHY/UNSUITABLE VEHICLE
Most field fleet managers will conduct daily vehicle checks and leave cleaning and refuelling to field employees. Some organisations choose a service and repair contract with their vehicle lease.
Problems arise when vehicles require maintenance outside of their regular service windows. A common field safety risk is a vehicle not being suitably loaded. Folding rear seats, not using fixed guards and seatbelts to secure loads (such as glass, chemicals, and heavy parts) leads to unusual and unsuitable vehicle handling. This is a greater chance for a resource to be taken off the road. Further dangerous situations arise from field employees leaving a vehicle in a traffic lane. This can be anything from changing a tyre to involvement in an accident.
To remedy a gap in resources, and to mitigate delayed appointments, some businesses will pair employees into the fewer remaining vehicles. Knowing this process may cause further wear and tear to the fleet and throw routes into chaos (especially if employees begin shifts from home), the temptation is to hire vehicles. The issue here arises in businesses paying retail hire costs and being at the mercy of a suitable replacement being available.
Software to schedule appointments and routes will reallocate resources for the best outcome. In this case, matching available and road-worthy vehicles, and a field employee with the required driving standard, such as a heavy-goods license. Preventative maintenance may be scheduled into shifts and a
mobile app
may be provided to report telematics and location data for analytics and rescue. Appointments may now be optimised with the remaining vehicles and skills, and notifications of delays sent to awaiting parties. For the dispatch office, this mitigates surprises and the associated pressures of unsafe replacement transport.
RISK 2
---
EXCESSIVE HOURS AND DRIVER FATIGUE
Road safety charity Brake estimates 10–20% of all crashes are estimated to be caused by driver fatigue. With well-publicised skills shortages in both trades and professional driving, many job adverts promote overtime rates paid up to 2x. This mix of rewarding long working hours and a pressure to hit first-time-fix rates adds to the field safety risk of driver impairment. Whether beginning a route from an appointment or a depot, if the instruction to a field force is to take a break after 2 hours of driving, an organisation is inviting risk in relying on the judgement of drivers to accept their own capabilities and to pull over at the right time.
Route planning and scheduling software stops the risk of excessive hours and driver fatigue before field engineers and technicians leave their base. Against work/job type and SLAs, it will consider resource availability and adjust schedules for optimised utilisation and efficiency. Examples include ending so-called 'postcode patches' for field staff, and accounting for 'home on time' and break stop rules. Positive safety outcomes include a balanced workload leading to reduced tiredness and improved concentration, and data collection for a single source of truth overview. For the business, the outcomes of safety-driven scheduling is reflected with improved customer satisfaction and
AI-powered decision making
to produce smarter appointment windows and reduce costs.
AVOIDABLE ERRORS
The 10 most common mistakes when choosing Field Service Management software for your business
---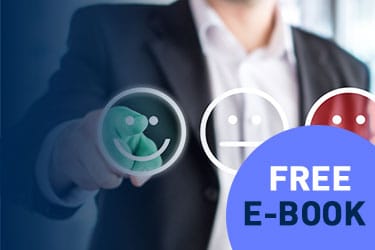 RISK 3
---
LONE WORKING AND REMOTE RISK ASSESSMENT
Perhaps the most visible field staff safety risk is dispatching an engineer or technician to many buildings and works types throughout an eight-hour shift, particularly in the
reactive maintenance
market. This involves attending calls across industrial, commercial, and/or private properties and frequently means accessing crawl spaces, heights, and work areas where water and gas/electricity are present. Risks to field staff are met with a risk assessment and appropriate risk reduction measures when working in commercial/industrial areas. To mitigate risk, a matrix of safety measures is present, such as visitor logs, additional PPE, and CCTV.
Without data, risk assessments compiled in the home services industry can only be generic and again, leave decision-making to the field employee. Dispatch and scheduling teams must employ digital tools to assist with building data to assess lone worker risk. In this regard, a modern
scheduling and route planning platform
offers the following features that may support your field safety risk register:
Digitised appointment windows will calculate the estimated time to complete the works of the job when working alone.
Driving routes will be planned and mapped according to road and vehicle type, and time-of-day driving speed including weather conditions. These are stored in a database.
Remote site assessment can be made using geocoded location data (not just a postcode). This gives dispatchers access and parking information. Safety levels change according to population movements, such as a busy industrial complex in the day, versus a suburban housing estate at night. CRM data from the ticket or previous site visits will inform alternative arrangements.
The ability to arrange simultaneous works into one ticket to prevent lone working.
Safety instructions sent directly to the field force through a native, live connection app. An app will provide regular communication, such as timed check-ins, and live location data.
Arrival/departure and onward travel notifications.
Tracking of stock and valuables, such as tools, parts, and equipment.
Success and failure data written back into the CRM.