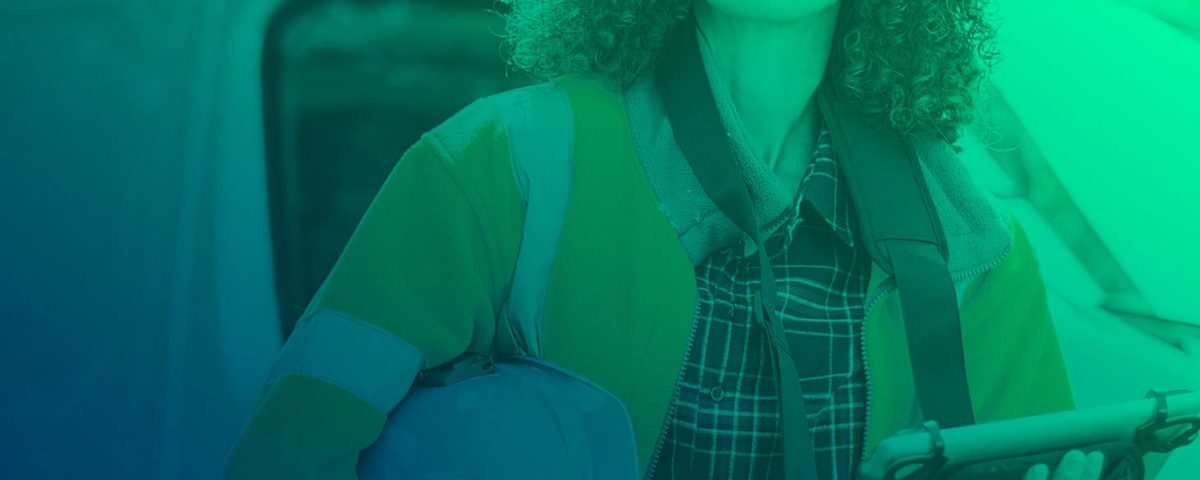 BLOG / SOLUTIONS · FSM SOFTWARE
8 WAYS TO INCREASE THE PRODUCTIVITY OF YOUR FIELD SERVICE MANAGEMENT WITH FSM SOFTWARE
4 min. reading time

---
  28 July 2021  ·     James Alex Waldron

A re you looking for new ideas to increase your field service management productivity? It's no secret that technology is a fundamental ally when it comes to increasing productivity. With field service management software (FSM software), you automate processes, communicate efficiently, and capitalise on market trends for a lasting increase in productivity.
There are almost too many suggestions for ways to optimise field service. What is appropriate? Here, we've summarised eight technology-led projects you can begin today - sharing our 30+ years in optimisation experience.
WAY 1
---
AUTOMATE YOUR PROCESSES WITH FSM SOFTWARE
Going paperless is not only good for the environment, but also gives you the flexibility to access important documents at any time. No matter where you are. In addition, no information can get lost and every employee and technician has flexible access to all information. So you work efficiently and effectively and increase your field service management productivity as if by itself.
WAY 2
---
EMPOWER YOUR FIELD TECHNICIANS
If the software is the touchstone, the technician is the key player: giving them the ability to record their activity in real-time via a mobile device (smartphone or tablet), but also to always know where the next job is and what its content is, is one of the great advances in the industry. With a mobile device and a
field service app
, they gain valuable time, including optimised tours, which they can use to solve more jobs and increase their productivity. Another benefit: For 72% of companies with a field service team, the optimal use of technicians and dispatchers is one of the main factors in the return on investment of such solutions (source: Gartner Magic Quadrant for Field Service Management).
WAY 3
---
FIELD SERVICE MANAGEMENT SOFTWARE: A COMPETITIVE ADVANTAGE
This includes the
geocoding tool
, which will be enormously helpful in route planning. Among other things, the best possible route planning through FSM software leads to saved kilometers and thus to cost reduction. The better prepared appointments and the transparent flow of information between all parties involved in turn ensures an increase in throughput times and this increases the productivity of your field service management.
WAY 4
---
GET BUSY WITH IOT, SMART DATA AND PREDICTIVE ANALYTICS
There is an incredible amount of important data in every company that will be essential for field service management. These include technical components, travel times, costs, duration of repairs that have taken place and the distribution of orders over specific periods. Customer history values and the current condition of assets can be determined. From this data,
predictive analytics
extracts valuable information that can be used for forward planning and the creation of alternative scenarios. This information helps you to optimise processes and thereby increase field service management productivity enormously.
WAY 5
---
ASSIGN JOBS ACCORDING TO SKILLS
FSM software can also help you assign jobs according to
skills needed
. The software does this automatically, which will save you a lot of time. This automation also allows you to prioritise interventions (both preventative and reactive) to meet customers with the most demanding SLAs. Another very helpful side effect is the automated response to emergencies or ad hoc orders. Thanks to the use of FSM software, these no longer lead to a complete loss of control over (daily) planning. The software solution assigns the ad hoc order to the best possible employee and, in the same breath, optimises the rest of the planning in a matter of seconds. This allows your dispatching to focus on a few escalations and be there for your customers better.
WAY 6
---
OPTIMISE THE SERVICE TIME OF YOUR EMPLOYEES
Optimising and reducing this service time in no way means making customer service worse. Quite the opposite. By having your employees digitally plan their work, such as creating a tour schedule for field service technicians, with FSM software, you save time and can also be there for your customers more efficiently and address additional issues. Such planning takes only seconds and takes into account many restrictions that manual planning could never map in this way.
WAY 7
---
ANALYSE YOUR DATA REGULARLY
Field service calls that involve maintenance or repair work are an excellent source for collecting relevant data. FSM software
integrated with a business intelligence tool
provides control panels that help make the most of data, thanks to analytical reports that use combinations of unique
KPIs
for the business. In this way, it's possible to gain an accurate understanding of how field teams and technicians are performing, and correct common errors and variances: such as which technicians are spending how many hours on trips, or which job types are taking longer. With this data, you can optimise processes and ultimately increase productivity in the long term.
WAY 8
---
SELF-SERVICE PAYS DIVIDENDS
Offer customers a
self-service portal
. Often, a customer will call service/help line to ask for information about the service that needs to be provided in a few minutes, the identity of the technician or something similar, which impacts the productivity of the call centre staff or technicians who have to answer the calls. Offering customers a self-service portal for small issues, to book appointments on their own or to check information about services allows the staff who would receive the calls to increase their productivity and focus on the tasks that bring more value to the organisation.