BLOG / SOLUTIONS· AUTOMATED ROUTE PLANNING
AUTOMATED ROUTE PLANNING: THE POWER OF ALGORITHMS FOR FIELD SERVICE
4 min. reading time

---
 22 November 2021  ·     James Alex Waldron

M ore and more organisations that rely on field service are learning that route and tour planning is a key success factor in the value chain; and they're turning to automation to solve the complex decision process to maximise this success. Companies that choose basic mapping tools and simple diary management are slowing themselves down, losing ground to competitors, and giving away money every hour of every day.
The question for dispatchers; How do we plan our operations? How do we complete as many assignments as possible, and efficiently as possible? Is it even possible to optimise our current 'tried and tested' methods? The task is extremely complex, and has earned itself a name across the field service profession. This is the so-called
Travelling salesman problem
.
AUTOMATED TOUR PLANNING VS. MANUAL TOUR PLANNING
An example. For a single employee who has 10 field appointments a day, there are 3.6 million possible sequences for that tour. And in reality, many other factors come into play, such as limited time slots, other employees, absences due to illness, ad-hoc orders and customer cancellations. Manual route and tour planning quickly reaches its limits with this complexity - it is simply impossible for a human to schedule the best tour plan for the entire organisation. The great advantage of digitalisation: allow algorithms to take over and run their processes in the background.
SUCCESSFUL AUTOMATED TOUR PLANNING WITH ALGORITHMS
Solving such logistical problems has long been a concern for mathematicians and computer scientists. The founder of FLS, Thomas Brechtel, took 10 years to arrive at our unique answer, the
PowerOpt algorithm
. In its simplest form, it takes into account all restrictions in scheduling and optimises deadlines, routes, and tours. Crucially, best-of-breed algorithms operate in real time. Again, this means a successful reaction to changes with short notice (in some cases, a single second). With supported route planning and tour optimisation, companies save kilometres and CO2, take on more orders using the same or fewer resources, and relieve the workload from the schedule and dispatch desk.
The basis of automated route and tour planning is therefore an 'always learning' algorithm. The quality of your schedules depend on the quality of the algorithm, matched with sufficient computing power required for the millions of calculation steps required to produce optimised tours. Scheduling itself should only take a few seconds, not minutes or hours, or overnight (which it often can with a manual approach).
AVOIDABLE ERRORS
The 10 most common mistakes when choosing Field Service Management software for your business
---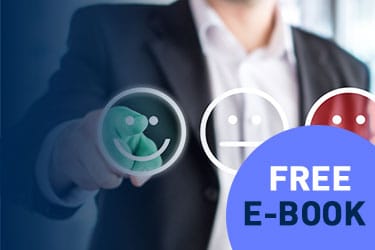 AUTOMATED TOUR PLANNING AND HEADCOUNT
If an algorithm makes route and tour planning faster and more efficient, will dispatchers and schedulers have to fear for their jobs? The simple answer is no. Whilst a dynamic platform takes a lot of work off their shoulders, at the same time it expands their area of responsibility, in two ways.
With an automation platform, the dispatcher retains the decision-making authority: the calculated route plan is not fixed, and may be manually adjusted. For example, the dispatcher can postpone or set individual, out-of-system orders. The algorithm plans around these factors.
Secondly, employees are now freed-up to take on more strategic tasks. Automated scheduling opens an organisation's potential for data analysis. For example, the dispatch desk may now use simulation features and what-if scenarios to further optimise route planning. There are countless examples amongst
the planning community
to use automation tools in hiring and depot/warehouse location decisions.
FURTHER ADVANTAGES OF AUTOMATED ROUTE PLANNING
Automated route planning leads to the professionalisation of dispatching. It is also clear that the use of digital tools improves wider company processes (such as accounting practices) and leads to significant cost savings. It should ideally support you through software that precisely displays your processes and automates them as best possible. The software should not be obsolete because of
process changes
and should instead adjust to developments at any time without considerable project costs. The planning effort is reduced and thanks to optimal routes and tours, organisations avoid unnecessary driving costs and time losses. Consequently this leads to higher customer and employee satisfaction (first-time-fix, more delivery slots, 'home on time').
A modern software solution for route planning such as
FLS VISITOUR
can be placed seamlessly into your ERP or CRM system. The leading system provides the data input, the route and tour planning tool optimises the orders and later plays back the newly-generated data. In this way, with an automated solution, you not only bring your dispatching to the next level, but raise your entire service management.
AUTOMATION REALLY IS THE KEY TO SUCCESS
Automation is one of the biggest benefits that digitalisation offers to businesses. It
accelerates processes
and unlocks potential for gaining insights from data. The conversion from analogue to paperless digital processes minimises the error rate. For schedulers this means: the advantages of digitalisation lie primarily in automatic route planning.