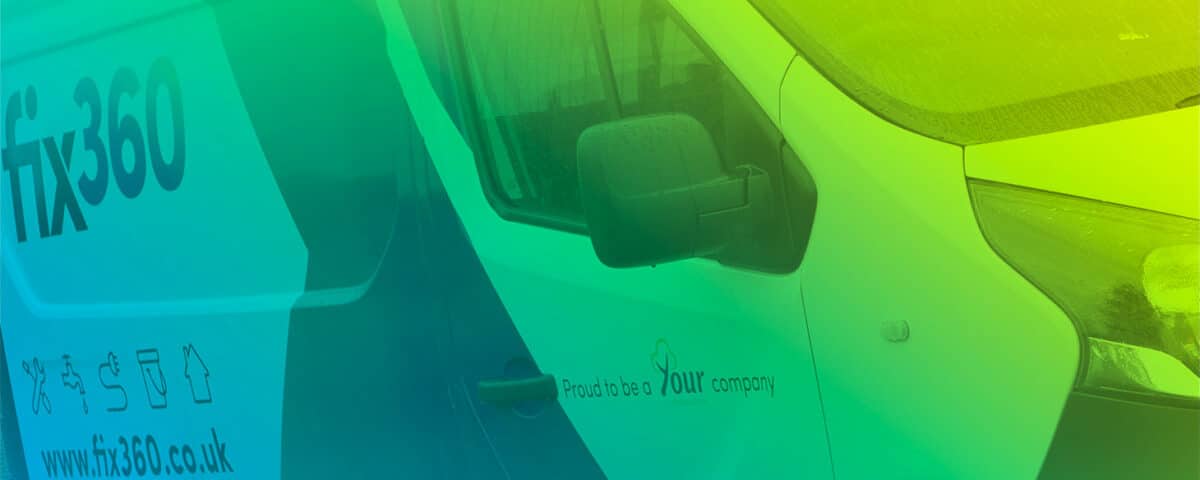 CASE STUDY / DYNAMIC SCHEDULING SOLUTION
YOUR HOUSING GROUP CHOOSES FLS DYNAMIC SCHEDULING SOLUTION TO OPTIMISE EFFICIENCY AND CUSTOMER EXPERIENCE
Your Housing Group (YHG), one of the UK's largest housing providers with 28,000 homes, is set to transform the efficiency of their field force operations and customer experience with use of the FLS VISITOUR solution from FLS – FAST LEAN SMART.
2023 Results update:
Your Housing Group
increases productivity of its field service by 25-32%
Following a strategic business review that set new objectives for ambitious operational efficiencies and customer satisfaction targets, YHG decided they needed a more sophisticated and robust dynamic scheduling solution that could integrate seamlessly with their Microsoft Dynamics 365 business platform and AccuServ repairs management system.
Adrian Mostyn, Head of Repairs & Maintenance says
"The FLS scheduling solution is superb! They have proven an exceptional partner and I heartily recommend FLS to other Housing Providers."

The first priority is to deliver the solution for
Fix360
, the YHG dedicated property maintenance arm with circa 200 operatives covering the North of England, before expected progression across other business functions, for example surveyors and tenant liaison officers.
FLS was appointed to implement
FLS VISITOUR
after a formal tendering process with a requirement to drive forward the business ahead of the norm in the market.
Darren Halliwell, YHG's IT Director says
"We did our research and were determined to find a technology and partner that aligned to our 5-year business plan and could flex and adapt as we develop and implement our wider technology roadmap. FLS have multi-sector experience and a stamp of approval from Microsoft which gave us great confidence. We were also impressed by their delivery approach and speed of implementation alongside other key factors such as ease of configuration, functionally rich capabilities, customer communication and in-day progress and response accuracy and tooling. Following technical evaluation and discussion with references, including organisations in and out of the sector, it became clear that the FLS offering became our unanimous choice."

Fix360 have over 3,000 categories of repair. Once a customer's need is qualified by the call centre or via online self-service, FLS VISITOUR will provide the optimal appointment choices according to available operatives and existing commitments. This will utilise real-time optimisation, not just finding white-space to fill in the diary, with the accuracy of time-of-day traffic speeds for each journey. Each appointment will therefore be cost-effective, punctual, using operatives with the right skills and best possibility for first time fix.


Guy Bebbington, Managing Director of Fix360 says
"The Fix360 Board have set ourselves challenging Customer Satisfaction and Value for Money targets and so investment in our technology stack to achieve those targets is vital. We believe FLS are absolutely the right partner for us, a real differentiator within the market. It was clear from references the quality of solution and expertise they offer, increasing field force efficiency and aiding continuous improvement in customer delight. At YHG and Fix360 we make sure every customer contact counts and this technology supports us with that. Other advantages included the speed in which we could implement and rollout to meet the business-driven timescales. We are really looking forward to working together and delivering great outcomes for our tenants in the weeks and months ahead."

ABOUT YOUR HOUSING GROUP



Based out of its Warrington office, Your Housing Group is a new generation of housing provider. With more than 28,000 homes across the North West, Yorkshire and the Midlands, they have a large and diverse portfolio.

These range from general properties for social and affordable rent, through to retirement living developments and innovative private rental offers. Widely regarded for its expertise in regeneration, Your Housing Group prides itself on providing homes which help people to live independently and on enabling people to get on and off the property ladder at different stages of their lives. With a pioneering, creative workforce, we are working efficiently and effectively to build as many quality homes as possible to play our part in solving the national housing crisis.