BLOG / RESEARCH · FIELD SERVICE MANAGEMENT 2023
TREND REPORT: 8 NEW FIELD SERVICE MANAGEMENT STATISTICS FOR 2023
4 min. reading time

---
  10 February 2023  ·     Jeremy Squire

F ield Service has changed, and without real-time field service management, operators are running to keep up. Facts and figures provide orientation and a direction of travel for operators with digital transformation projects. In our continuing trend report series, we review 8 field service management statistics for 2023 that highlight relevant developments⁠—as field service requirements continue to evolve.
STATISTIC 1
---
DEMOGRAPHICS ARE ADDING TO FIELD SERVICE PRESSURES: 12,5 MILLION UK PENSIONERS
The
shortage of skilled field engineers
, inspectors, and surveyors will continue. The 'baby boomer' generation (born between 1957 and 1969) is set to retire from the workforce (there were 130,000 new pensioners in 2022). What will the next 10 years look like when advancements like the Internet of Things will not solve a skills shortage. You must take advantage of tools to mitigate risk.
Authentic real-time optimisation
continuously tracks and manages sources including scheduling and appointment generation/booking, route and tour planning, two-way digital connection with field operatives, self-service web portals, and customer engagement. It should produce outcomes recognising intervention factors such as location, traffic, weather, skills (and many more).
STATISTIC 2
---
MODERN FIELD SERVICE RECRUITMENT: PART TIME AND FLEXIBLE WORKING
In view of the shortage of skilled field operatives, a radical post-covid rethink is called for. The balance of power is firmly tipped in favour of skilled field service operatives. Is it possible to
offer a 4-day working week
- to one or all of your team? The University of Birmingham and the University of York joint survey quizzed 597 UK hiring managers with open full-time employee requirements. All sectors registered highly in flexible working: including job shares, part-time work and compressed hours as the top benefit that makes companies attractive to applicants looking to move to competitors.
STATISTIC 3
---
COSTLY MACHINERY DOWNTIME: 1.5 TRILLION DOLLARS
Machine downtime is costing the world's producers and manufacturers money; lots of money. These costly failures extend to the highly visible utilties sector. Further cost inflation eliminates savings made through recent site consolidation and high-capacity (24/7) uptimes with more shifts. The world's largest manufacturers (Fortune Global 500) encountered a new high of an estimated
$1.5 trillion last year
. Statistics show that dynamic field service management is increasingly important across technical field service: strong
predictive maintenance
and servitisation with a
KPI-lead reactive response
.
STATISTIC 4
---
80% AGREE: SUSTAINABILITY IS A FIELD SERVICE DECISION DRIVER
Sustainability is of critical importantance to field service operators - and not least because both domestic and commercial customers are pushing ESG (Environmental, social, and governance) transparency to the top of their requirements. In the KVD Trend Radar 2021, 80% of respondents agreed with the statement that 'the service business of the future is only conceivable with proven sustainability'. Accordingly, it is important for field companies to
determine sustainability goals and integrate them
into field services and auditing capabilities. These include, but are not limited to driving less, a first-time fix, and reducing 'no-access' visits.
AVOIDABLE ERRORS
The 10 most common mistakes when choosing Field Service Management software for your business
---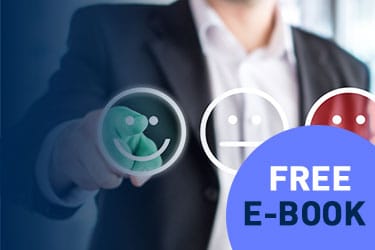 STATISTIC 5
---
67% AGREE: SUBSCRIPTION MODELS WILL DOMINATE
Another figure from the KVD Trend Radar: two-thirds of respondents (67%) affirm the concept that 'subscription models will become the dominant service business model'. However, there are strong industry differences and levels of maturity, as subscription models are already common in the IT sector - whereas
Machinery and Plant Engineering
is comparatively less established. Here there are various models and expansion stages of
servitisation
for technical service with the potential to retain customers and increase new revenue opportunities.
STATISTIC 6
---
AI LIKE CHATGPT CONTINUES TO ADVANCE: 100 MILLION USERS?
What other large platforms and services (yes, Google!) need many years to achieve, ChatGPT has managed to do in just two months: Reach 100 million monthly users, as a study by the bank UBS estimates. Is it hype or is the underlying 'engine' a true solution? It does show that artificial intelligence (AI) may find its way to a root cause more quickly, and gain acceptance when it is easy to use and delivers tangible added value. Applications such as chatbots or virtual assistants are ubiquitous. For dynamic field service scheduling, applications can
clean data and speed workflows
in to an improved time-to-respond and time-to-fix.
STATISTIC 7
---
ALGORITHMS ARE BECOMING SMARTER AND SAVING MORE TIME: 95% LESS TIME
A figure from one of our customer projects: BRUNATA-METRONA was able to reduce the time for planning its field service assignments by no less than 95%. This is, of course, an extreme value which is partly due to the fact that the dispatch process before using our
dynamic field scheduling software
was entirely manual. But it shows that a sector-appropriate
algorithm that has developed over 30 years
brings enormous optimisation potential for field service management.
STATISTIC 8
---
THE DIGITALISATION OF FIELD SERVICE: 19.2% MARKET GROWTH
The digitalisation and interconnectivity of field service continues to advance. The market for field service management software is estimated to grow at a compound annual growth rate of 19.2% until 2031. (
Allied Market Research
). The biggest growth drivers include the increasing need for automation in the field, the growing need for real-time visibility of deployments, the use of mobile devices and apps, with the final moves to
Cloud Technologies and SaaS
.