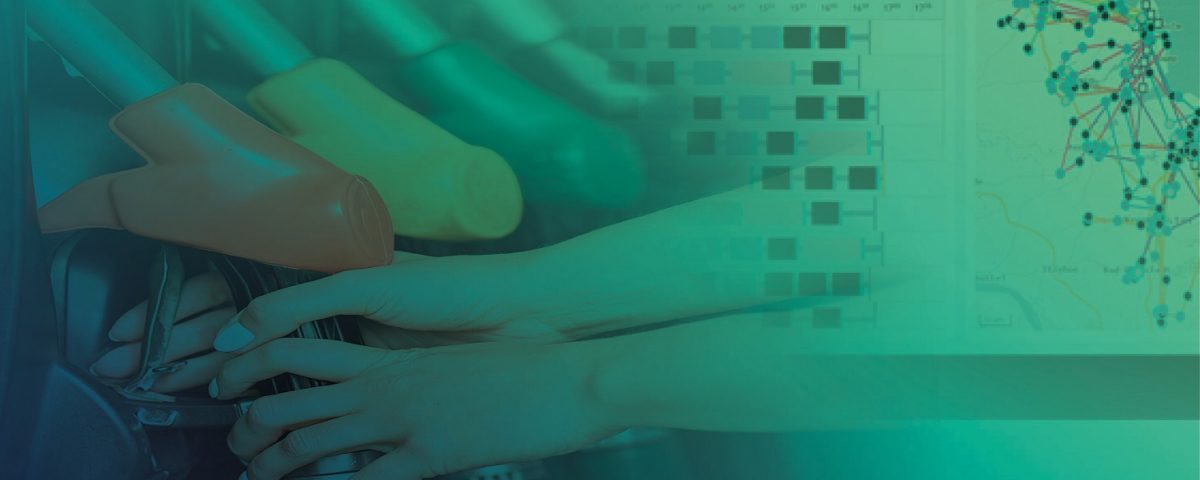 BLOG / SOLUTIONS · SUSTAINABLE FIELD SERVICE
OPTIMISED TOUR PLANNING MAKES SUSTAINABLE FIELD SERVICE
4 min. reading time

---
 30 January 2023  ·     Jeremy Squire

S ustainability goals and field service are not incompatible. Professional route optimisation and tour planning makes a significant contribution to your ESG (Environmental, social, and governance) with little daily effort. Digital tools ensure efficient and effective field planning, helps streamline processes, saves time and money, and optimises against environmental impacts.
The energy crisis has shown us that rising energy prices and supply instability has a major impact on cash flow. Now more than ever, it has highlighted why it is critical to work 'energy efficient' and to design more sustainable processes and ways of working. Legislation calls for more sustainable business practices, through supply chain traceability, and increasing ULEZ roll-outs (Ultra Low Emission Zones).
Aside from recent world events, the pressure on companies had been building from all sides for decades. Customers now attach more importance to products and brands that are truthful in terms of transparent sustainability. Wasteful use of resources - including the use of field engineer/operative visits - is no longer acceptable. A growing example is the absence of an electric vehicle fleet. It can have a damaging effect on your service brand.
OPTIMISED FIELD SERVICE IS ALWAYS UNDER A SUSTAINABILITY PRESSURE
Aside from perhaps, aviation and food production, field services and their corresponding fleets are amongst the biggest CO2 emitters. Of course, you cannot easily eliminate this for more sustainability. However, in addition to those electric vehicles, efficient route planning with optimised deployment plans can ensure miles/kilometre and CO2 savings of up to 20%.
By optimising the travel routes of your field staff, a fleet covers fewer miles/kilometres and saves time and fuel at the same time. Another positive effect: The vehicles encounter less wear and tear, you save on maintenance, servicing and expensive repairs, or even replacement.
High quality route planning and workforce tour optimisation therefore has a positive effect across CO2 emissions and energy consumption, as well as in terms of workload and financial expenditure.
But the effects go even further.
PAPERLESS PROCESSES SAVE RESOURCES
Modern route planning software is no longer limited to route optimisation. Instead, you must demand integral software solutions to equip your field operatives with digital work order planning and processing. This brings you a decisive step closer to a resource-saving, paperless operation. What could be more sustainable (and data protection friendly) than not generating paper every day?
Read more: 7 ways Field Service Managers can cut CO2


MACHINERY AND PLANT RUN BETTER AND MORE SUSTAINABLY
Companies in the technical field service sector that improve their route planning and daily tours can shorten their maintenance and servicing cycles. In this way, you prevent defects. Less broken equipment and machinery ensures a low number of spontaneous/reactive repair requests, which would mean additional miles/kilometres driven across your fleet. By counteracting repair trips with a connected CRM and ERP, you assist your customers with planned and preventative maintenance.
Read more: Cost control: Reactive maintenance with Field Service Management Software
OPTIMISED ROUTE AND TOUR PLANNING INCREASES SOCIAL SUSTAINABILITY
What if digital tools could help the environment and your company finances? How would your field service business look if you could cut an enitre working day from the week? Benefit from optimised routing with a powerful scheduling and embedded route planning software, with actual time-of-day driving speeds and additional features such as live traffic data. Create advantages for your employees and design a working environment that they will support:
Less overtime because you're completing more field appointments with the same or fewer resources
Plannable working hours because there are fewer reactive assignments and changes
Less travel time provides more satisfaction and less frustration due to traffic jams
Fair and more balanced utilisation through forward planning
Less stress through better and more transparent planning and control
Greater focus on the actual tasks, for an improved first-time fix
Better customer service through improved time-to-respond - with more time on site
Improved atmosphere across teams, which makes it easier for you to retain your skilled professionals
CONCLUSION: OPTIMISED ROUTE AND TOUR PLANNING PAYS OFF
Best-of-breed route planning includes cost-optimised resource planning, respecting your cost parameters. Optimised engineer/operative deployment and work order planning creates more sustainable, audit-friendly workflows. It helps companies achieve their sustainability goals with little manual intervention. Ultimately, everyone benefits from a sustainable route planning tool: the environment, the company, employees and customers.