BLOG / SOLUTIONS · SOLVARES GROUP
OPTIMISE YOUR SUPPLY CHAIN WITH SOLUTIONS FROM FLS AND STÄDTLER
5 min. reading time

---
  08 December 2021  ·     Jeremy Squire

E fficient supply chains are a must, and have become even more headline-grabbing within the past 18 months. Every process from the first to the last mile must be set up and optimised with close attention paid to digital support tools that mean the difference between surviving and thriving. As part of the Solvares Group, Fast Lean Smart and Städtler offer solutions to optimise the entire value chain, including the often-missed 'middle mile' within the supply chain industry.
Logistics can be a Herculean task for a company. As companies grow, those who do not set themselves up optimally quickly drive up costs, risk bottlenecks, and find a reputional risk leads to missed sales. FLS and
Städtler Logistik
provide expert solutions to help you optimise your processes along the entire supply chain and set them up efficiently.
OPTIMISING THE END-TO-END SUPPLY CHAIN
FLS and Städtler Logistik begun working together this year, under the umbrella of the
Solvares Group
, Europe's leading resource optimisation body. The common goal of the group and its companies is to provide customers from industry, trade, and services with efficient solutions for the entire supply chain. These are primarily in the form of market-leading software for transport logistics, delivery planning and field service management.
How do you know you need to optimise your entire supply chain or just part of it? FLS and Städtler offer best-of-breed software and consulting from experts as well as other services from a single source, throughout your supply chain.
TRANSPARENCY AND FREIGHT CONTROL TO SAVE MONEY
At the beginning of the supply chain - the
first mile
- is procurement and freight receipt. Städtler manages freight control and thus helps your company to save costs. Because freight invoices are complex. They require a great deal of checking and logistical expertise. Those who - as is the case in many companies - only check freight forwarding services on a random basis are literally leaving money on the street.
Städtler customers save an average of 10% on their direct and indirect freight costs every year because logistics experts uncover invoicing errors and enable effective controlling. This allows you to optimise logistics costs and thus also the supply chain. Städtler's
freight auditing
covers all modes of transport from CEP (courier, express and parcel services) to sea freight.
OPTIMISED MIDDLE MILE THROUGH ROUTE AND TOUR PLANNING
Städtler is an expert in transport logistics in particular. If you need to schedule your own vehicle fleet or third-party vehicles - or both -
TRAMPAS
is a market-leading software for route planning. With this solution, you can master the
middle mile
, for example the route of the goods from the depot to the branch.
With TRAMPAS you bundle your transport tasks in the best possible way. You distribute the goods or orders optimally to drivers and vehicles and automatically take into account all delivery dates and restrictions. The sophisticated software offers such a range and depth of functions that you gain efficient and transparent route planning even within extremely complex scenarios.
Learn more about the tasks handled with Tour Planning by Städtler:
Tour planning and optimisation
Bottleneck planning and just-in-time planning
Driver deployment planning and fleet management
Telematics
Load scanning and unload scanning
Container management
OPTIMISING THE SUPPLY CHAIN - FOR A SUPERIOR CUSTOMER JOURNEY
In many industries, the distribution of goods ends with the delivery to a retail outlet, for example, into a garden centre. The customer completes the
last mile
by taking the goods home. In other sectors, such as supermarkets, the goods are delivered to the customer. FLS has technologically leading solutions for this part of the logistics process.
With FLS software for
scheduling and delivery
, you can offer end customers, B2B or B2C, a transparent and cost-optimised delivery process that ensures a first-rate customer experience.
Rewe Digital has optimised its entire supply chain with FLS solutions. Customers can immediately select a short delivery window via web portal when ordering from the Rewe online supermarket. They receive their purchases at home on time at their - cost-efficiently pre-optimised - desired date. Read the
Rewe Digital
case study.
AVOIDABLE ERRORS
The 10 most common mistakes when choosing Field Service Management software for your business
---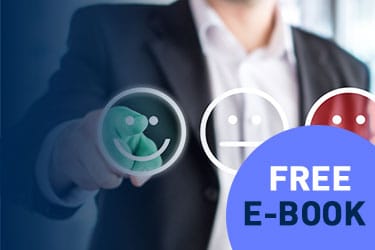 With
DISPATCH NOW
, FLS has developed a software solution specifically for the last mile. It helps you solve the dilemma between high customer orientation and strong cost pressure. E-Furniture/Holzconnection, for example, succeeded in reducing costs and waiting times, automating dispatching and, as a result, strengthening customer and employee satisfaction. (Read the
E-Furniture/Holzconnection
case study.)
Features and benefits of FLS' DISPATCH NOW:
Optimised scheduling and route planning
Consistently digital, transparent processes along the entire customer journey and supply chain
Continuous recalculation of appointments, routes, and tours in real time
Offer flexible delivery/service time windows via a 24/7 self-service web portal
Planning of delivery scenarios such as ad-hoc, same-day, next-day delivery or even individual desired date offers
Mobile solution for real-time data exchange with drivers
LOGISTICS CONSULTATION WITH YEARS OF EXPERIENCE
Supply chain optimisation is as vast as it is complex. The leading solutions from the Solvares Group will ensure you get the right advice. Städtler is a pioneer and recognised specialist in transport logistics. The company has been advising companies on all
requirements of logistics
for six decades.
FLS has been developing software solutions for scheduling and route planning for three decades. Its
PowerOpt technology
leads the way when it comes to optimising appointments, routes, and tours for delivery, field service and service technicians. With FLS solutions and consulting, you can implement efficient, cost-optimised scheduling processes, maximise order processing and increase customer and employee satisfaction.