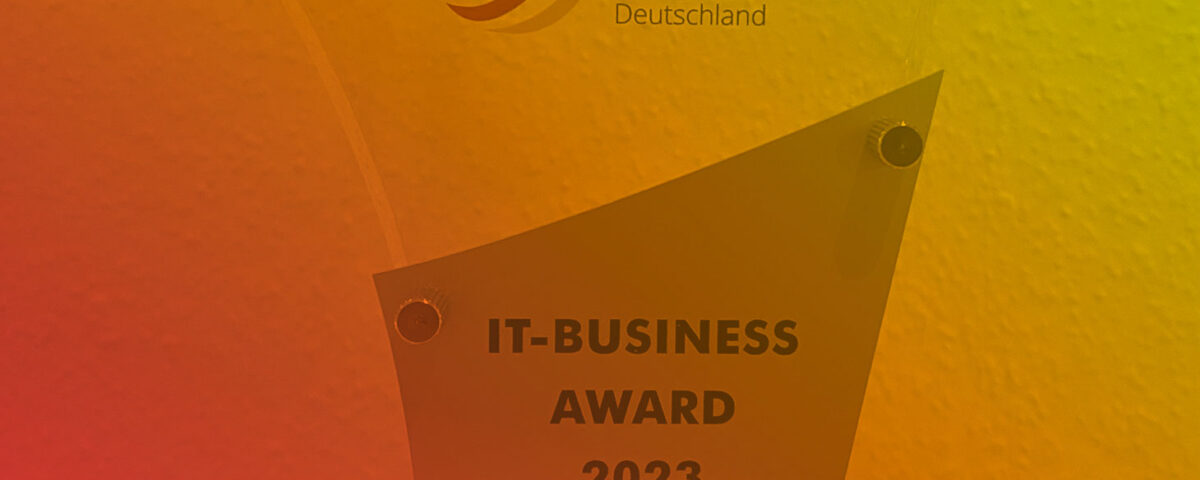 BLOG / COMPANY · NEWS / IT BUSINESS AWARD
FLS WINS THE IT BUSINESS AWARD AT THE DIGITAL FUTURE CONGRESS
3 min. reading time
 20 November 2023  ·   James Alex Waldron
F LS – FAST LEAN SMART, Europe's leading developer of AI-powered, sustainable and innovative scheduling and route planning solutions, has won the IT Business Award at the Digital Future Congress. The prize, awarded by the Federal Association of Medium-Sized Enterprises in Germany (BVMID) honours special achievements and innovative concepts for digitalisation in companies.
The jury was particularly impressed by FLS' contribution to the sustainability and innovative capacity of companies. Intelligent route planning and optimisation makes field service management significantly more efficient and productive and enables service operators to create new opportunities for service provision. FLS solutions also contribute to an excellent digital customer journey.
UNIQUE POWEROPT ALGORITHM THE KEY TO SUCCESS
The guiding principle of FLS' award entry was:
"More orders, fewer kilometres - more efficiency, sustainability and productivity in service and field service with intelligent route planning"
FLS solutions are built on the unique algorithm
PowerOpt
. This optimises appointment scheduling and embedded route planning for service technicians, installers, surveyors, inspectors, and many other field operatives. Within seconds, it designs efficient cost-optimised deployment planning, dispatching, and dynamic routes in real time, with ongoing in-day optimisation. Results include greater productivity, balanced workloads, and higher customer scores.
ENABLING EFFICIENT FIELD SERVICE MANAGEMENT
The PowerOpt algorithm is the basis of the
FLS VISITOUR
software solution. The tool supports dispatchers and office staff with automated planning of field service operations. The
FLS MOBILE
app accompanies field operatives with a live connection and ensures call management, route optimisation and knowledge transfer in a single app.
Accelerating and optimising field service management removes cost and time pressures across all employees and ensures happier customers. Valuable outcomes with FLS solutions include: Completing more orders per day with a reduced mileage and travel time. Planning with accuracy and transparency, providing a higher level of service whilst achieving an improved use of resources, and a reduction in CO2 emissions.
Ivan Bagaric, CEO, Solvares Group, of which FLS is a founding member
said;
"FLS helps field service organisations become better and more sustainable. We are very pleased that the topics of resource management and sustainability in field service are gaining further visibility through this award. A big thank you to everyone who voted for us, to the jury and especially to our customers and our team who develop our unique products and solutions!"
ABOUT THE IT BUSINESS AWARD
The IT Business Award honours technology service providers, software and hardware manufacturers as well as consultancies in the specialist area of digitalisation. The competition serves to highlight exceptional achievements and concepts, particularly in the area of digital transformation and innovation. The organiser is the Federal Association of Medium-Sized Enterprises in Germany (BVMID), which awards the prize in cooperation with the Digital Future Congress.