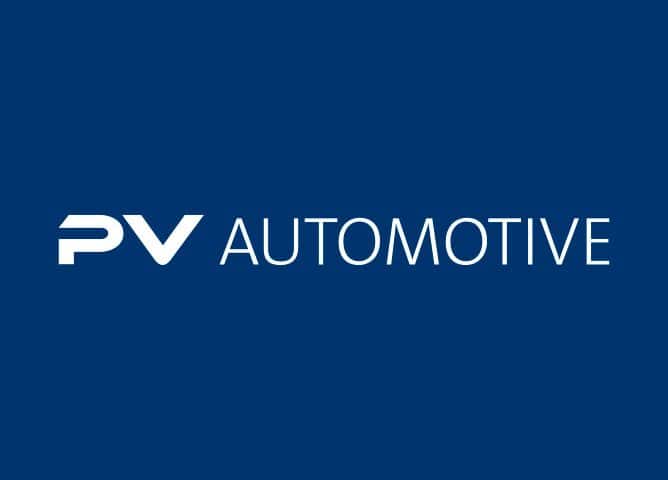 CASE STUDY / PV AUTOMOTIVE
INTELLIGENT ROUTE PLANNING FOR PUNCTUAL DELIVERY OF SPARE PARTS
•
FLS VISITOUR server as a black box
Requirements:
Route scheduling for a fleet of vehicles at over 90 branch offices
Reduced waiting times, more efficient scheduling
Benefits:
Improved delivery and customer service
Enhanced delivery cycles
Meet the organisation:
pvautomotive.de
PV Automotive GmbH is a leading company for automotive services in Germany. With 1,600 employees, PV supplies workshops for cars and commercial vehicles, freight forwarders, local public transport companies, independent dealers of vehicle parts and gas stations with a comprehensive range of goods, services, and products – from complete workshop systems and equipment to spare parts and accessories.

From over 90 branch offices, PV is able to supply every site in the sales territory several times a day through a fleet of Sprinter vans. In addition, each vehicle makes an average of four journeys a day with up to 20 delivery stops. FLS VISITOUR Service ensures maximum precision, efficient route scheduling and an impressively short time period between receiving and delivering the order.

The FLS VISITOUR server acts as a black box and is addressed directly by PV's ERP system. All the calls are transferred to FLS VISITOUR via SOAP/XML. The software then calculates the most efficient routes for unbeatable delivery and customer service within seconds, taking into account numerous freely selectable factors and specifying exact distances and driving times.


THE BENEFIT
Thanks to intelligent route scheduling, efficient distribution logistics not only ensures the reliable and on-time delivery of spare parts and thus satisfied customers, but

---
---
---
THE PV AUTOMOTIVE CASE STUDY PDF
---
Simply fill out the form and receive the case study by email – Download now and keep:


---
* Required information / FLS uses your information only to provide you with the offer and additionally to inform you about relevant content, products and services. Unsubscribing is possible at any time. Further information in the FLS privacy policy.