BLOG / SOLUTIONS · FIELD SERVICE SOFTWARE
FIELD SERVICE 24/7: THE NEXT NORMAL?
4 min. reading time

---
 12 July 2022  ·     James Alex Waldron

H ome services expectations have changed–permanently. For your field service business, evening and weekend working is no longer the domain of 'on-call' and reactive maintenance operations. Previously an occasional (yet valuable) revenue stream, the idea of extending field services to 18, or perhaps 24 hours a day might appear a project too difficult to manage. Is extending your field operating hours right for your business?
In our continuing
trend report series
, we answer the frequently asked questions gathered by our Solutions Consultants as domestic field service requests continue to rise.
WHAT IS THE TREND FOR 24/7 FIELD SERVICE?
The first part of the answer may be the most obvious: 'business hours' suit businesses. '9 to 5' provides a framework for B2B services. The concept that you may only access Amazon or Google during the week seems irrational, however, many customer service support lines remain inflexible past 8pm. Even worse, if customers manage to reach support agents they're faced with potentially using holiday allowances to ensure they're available for a visit. With 96% of UK households using the internet every day, that leaves millions of potential customers frustrated that they
cannot request a field service appointment, and on their terms
.
There is also the wider trend where modern consumers have moved away from the risk of sudden financial obligation, in return for leasing. Whilst leasing may appear an old-fashioned necessity, market data proves its appeal has skipped a generation in the shift towards servitisation. The appeal to millennials is the
opportunity for 'almost limitless' reactive repairs and maintenance
call outs. Previously contained to white goods (laundry and refrigeration) this now includes coffee machines and EV chargers.
The DTC (direct to consumer) subscription model is not new. It increases the lifetime value of a customer and ensures they purchase supplies from the manufacturer. However, the associated field service requirements have grown rapidly. If your business involves contracted work from brands/manufacturers, you'll have noticed they prefer field service leasing practices as they can ensure original spare parts are installed by your technicians, but trained to their standards.
Read more:
Servitisation: Field Service opportunities for Manufacturing Companies
WHY DO I NEED TO OFFER 24/7 FIELD SERVICE?
Put simply, extending your field service operational hours meets the needs of both your customer expectations and your future profitability.
As service-lead businesses are seeking new ways to offer a solution more quickly, in turn they're aiming to reduce the number of customer contact agents required to manage field appointment requests. The industry calls this 'call deflection' and is using AI-powered software to assist customers through messaging channels and self-service community boards. This 'always-on' journey matches the 24/7 nature of the modern customer and means that when they must request an appointment, all the required first-line solutions have been exhausted.
With all data gathered through self-service Q&A, this naturally leads to a greater opportunity for a first-time-fix if a technician must visit a domestic setting. It reduces the steps required to gather appointment information, including failed unit data and account data. This field service optimisation promotes lean workflows and reduces backlogs. It mitigates friction for visiting field technicians and allows the business to conduct high level analysis. If you have made the move to the continuous service model, you can mitigate any (wasted) time risk for your workforce. This is critical should you only run at five or ten percent of field staffing levels at the beginning of the transition.
Read more:
Workforce Management software can end Housing Maintenance backlogs
AVOIDABLE ERRORS
The 10 most common mistakes when choosing Field Service Management software for your business
---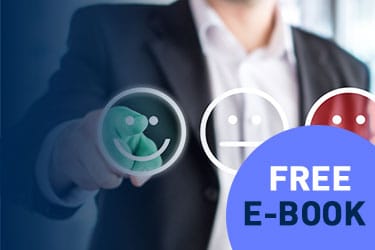 IS 24/7 FIELD SERVICE MORE EXPENSIVE?
You may have already decided that this growing customer population and their modern demands are simply too costly to service. In fact, even with the highlighted uplift trends of servitisation and self-service 'out-of-hours' appointment requests, you can provide these appointments on your terms, and remain profitable.
The difference is
cost-optimised real-time scheduling
. This is the use of a software to consider and calculate the parameters required to produce appointment windows, that include all the necessary time, skills, routes, and spare parts. In fact, the benefits can be simulated before you make the jump, and such a platform will provide management information data points to assist your decision.
Should you hire new technicians, or offer your existing field workforce new hours which are more attractive to them? Allow the field service software to guide your staffing strategy.
Should you charge a premium for the convenience? Let FLS VISITOUR generate a transparent, true cost.
Should you allow field technicians to start their travel to the appointment from home? The software will give you real-time driving times and fuel costs.
Are you required to report field appointment outcomes back to contracted insurance/customer service organisations? An audit trail feeds data back into the scheduling software so it can create further, optimised appointments at any time of the day.