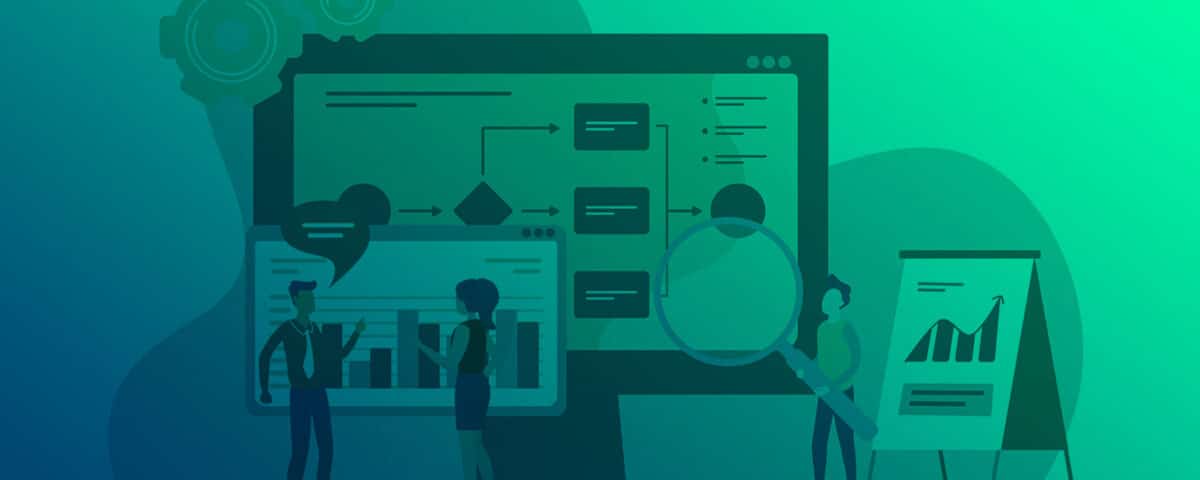 BLOG / SOLUTIONS · FIELD SERVICE PROCESSES
BPMN MODELLING: BENEFITS FOR FIELD SERVICE PROCESSES
5 min. reading time

---
  15 June 2021  ·   Jeremy Squire

T he worldwide practice of BPMN has been established as a standard management technique for several years. Companies need this workflow mapping to guarantee they're reaching peak efficiency. But what advantages does this type of process modelling offer? We will give you the answers to this important question in this article.



THE FRAMEWORK
BPMN stands for Business Process Model and Notation. It is a worldwide standard with which business processes can be mapped in a comprehensible way. For this purpose, the processes are represented graphically, which considerably improves the overview and understanding. In addition, functional monitoring can also be carried out in this way and optimisation potentials quickly identified.






The framework also simplifies the monitoring of lengthy processes that can run over several months. The detection of delays and the need to initiate appropriate countermeasures is thus considerably simplified.



A TYPICAL EXAMPLE OF PROCESS MODELLING BY BPMN
The Business Process Model and Notation framework is a powerful tool for optimising workflows to achieve maximum efficiency. However, those who deal with it for the first time often reach the limits of their imagination. The whole thing becomes more comprehensible with a simple example:

The processing of an insurance application at an insurance company is a good example of how BPMN modelling can be used in a company. In the first step, the application is received by the insurer and a new process instance is created. A resulting business rule task is to check the risk. The employees of the insurance company carry out this task according to standardised rules; or the process even runs fully automatically and is then completed.

The process then runs into the item "Check application", which is carried out by a human. Only when an employee completes this step, the policy is issued and sent to the customer. At the end, the workflow is concluded with "application completed" or "application rejected".
This example shows how a workflow is divided into different sub-processes and tasks. This facilitates the overview and helps to achieve maximum efficiency. It is therefore an interesting way for small and large companies to establish traceable processes that can be easily monitored.



THE FRAMEWORK POTENTIAL IN FIELD SERVICE MANAGEMENT
Service workflows are a particularly interesting application area for Business Process Model and Notation modelling. This is because field service and service processes often follow the same pattern. A fast response time and high first-time-fix rate are particularly important in this area, as these are an important influencing factor for customer satisfaction.

In addition, it is important in the field service industry to establish comprehensible service workflows, as in many areas, different employees deal with a single case. With the use of the Business Process Model and Notation Framework, the processing of cases can be easily distributed among different employees.


CONCLUSION: SLICK SERVICE WORKFLOWS AND OPTIMISED SERVICE
BPMN modelling is an interesting method for many companies. But especially for service workflows, the graphical modelling of processes helps to bring a good overview. Inefficient processes can thus be quickly resolved and optimised. In addition, the appropriate software solutions help ensure that service processes are carried out in a customer-friendly, speedy, and comprehensible manner.
Processes are the operative representation of the business strategy, but they are never set in stone. Reacting quickly to market demands is an essential component of a successful business model both today and in the future.
Learn more about
FLS BPMN technologies ›